Artisan Media Room - Product Configuration 4.0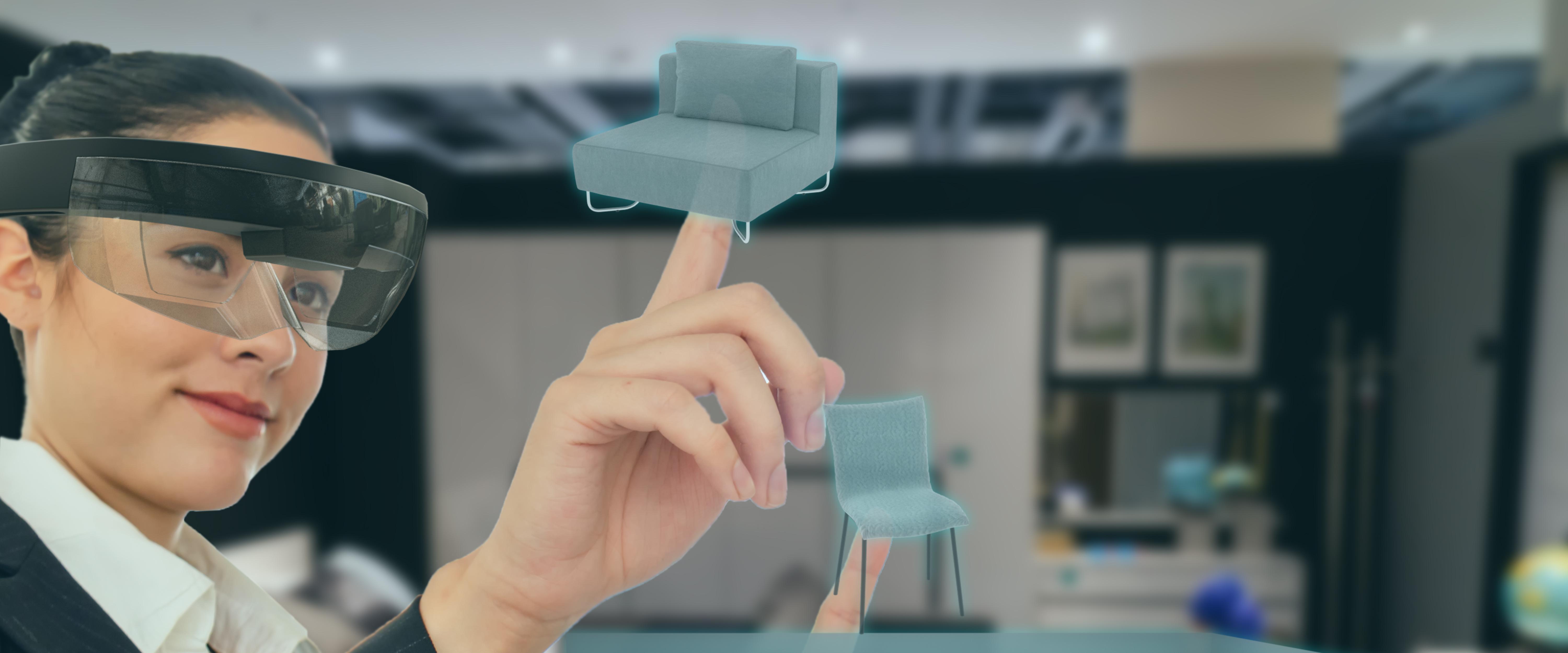 03.08.2021
Starting Point and Methodology:
The high-quality furniture producing company Artisan equips - according to the rules of the German furniture trade - so-called exhibition booths in furniture stores. What is exhibited is also sold well. The other non-exhibited combinations are difficult for the customers to imagine, that is why these are sold very rarely.



A novel solution was sought that would free the customer's imagination from the need for specific sample pieces and deliver an equally realistic shopping experience. Self-configurable variants were to be combined with real haptics. It is only possible in a meaningful way if the two channels of perception 'visual' and 'haptic' can be brought together in such a way that a non-artificial user experience can be created. Based on 3D technology, linked with augmented reality, this creates a "mixed reality presentation format".

Haptic perception enables a more realistic, intuitive, and user-oriented processing of information, which in turn allows a more differentiated assessment by the user. On the one hand, purchase uncertainties are reduced by an immersive experience, and on the other hand, customer interaction and loyalty are intensified.


Technological innovation: In the solid wood furniture sector, the resolution for such a format should be particularly high. Only this way, the artificial impression of digital solutions can be overcome, which currently still binds customers to real, i.e. physical, sample pieces in their purchase decision. Structured textures that exist on the real piece should be able to be represented in the digital substitute, which means that the rendering technology normally used up to now is no longer sufficient. Textures should instead occupy the 3D form to achieve a high-quality graphic impression.
Implementation of the Study:

Research questions:

Where is the sensitive perception point at which digital and real perception combine to create a realistic sensation?

At what minimum image quality / visual representation quality do individuals speak of a realistic and non-artificial representation?

When do reality and visualization intersect in the quality of representation?

Which format is suitable for combining sampling and visualization from an economic point of view?

Is the relationship between visual and haptic perception linear or interactional in the specific focus?
Development Tasks:
The physical haptics of the textures of wood and fabric are linked to virtual reality creating a real perceptual experience.

By using the customer's own device at the point of sale, it is possible to use augmented reality to differentiate the product range from the display range and thus expand it quantitatively by an enormous variety.

In the technological state-of-the-art, a (performance) limit has currently been reached: The use of CAD software and rendering with complicated computing machines. Here (simply formulated) a picture is set up, which can represent the surfaces in photo texture quality.

With these issues, the one sensitive perception (psychological) point becomes the defining unique selling point of software development. Normally IT is complemented by human dimensions, here it should happen the other way around and the human should provide the basis for IT.

A highest quality representation is required (up to the level of the thread course or the wood structure / wood grain up to the wood fiber resolution).

Free-form surfaces must become occupiable, and the real course of joint lines should be representable.
Results and Conclusion:

The test persons could not distinguish which images were real photos and which images were artificially generated. Thus, it is possible to generate a real impression. "Artificial / non-realistic" evaluations were made when consciously or unconsciously perceived errors were included in the images. Since high-quality furniture usually involves finely ground surfaces, it should be assumed that a purely technical reproduction of the haptic perception is not yet possible for the present use case.

The virtual illustration should be supplemented by typical physical furniture samples for wood or via hand samples of the wood types and the fabrics (presentation of the quality promise); a minimum of samples is sufficient for this.

In the future, solutions could be integrated that simulate haptics (rubbing); for this purpose, it will probably be possible to use future smart devices, e.g., with their vibration function.

It should be examined whether auditory stimuli (sound of rubbing on the wood/fabric) can be used in conjunction with smart devices in a real furniture store operation (with public traffic).
This allows the conclusion that the context is interacting and haptic patterns only need to be used on a case-by-case basis.



Key Learnings:

The offline consulting and sales process is enhanced by and merged with online elements. In this way, the threat to retail posed by online business is reversed by adding relevant value offline through online support. Haptics will continue to be experienced at the point of sale. Variants can be configured via the customer device independent of location and time.
It has facilitating effects on the handcrafted, individual variant diversity, logistics and customer loyalty. Sampling efforts and costs as well as the physical space for this are saved. Perception-psychological aspects are included in such a way that a realistic experience and, based on this, well-founded decisions can be made by the customers!