BMWK Innovation Day for SMEs 2022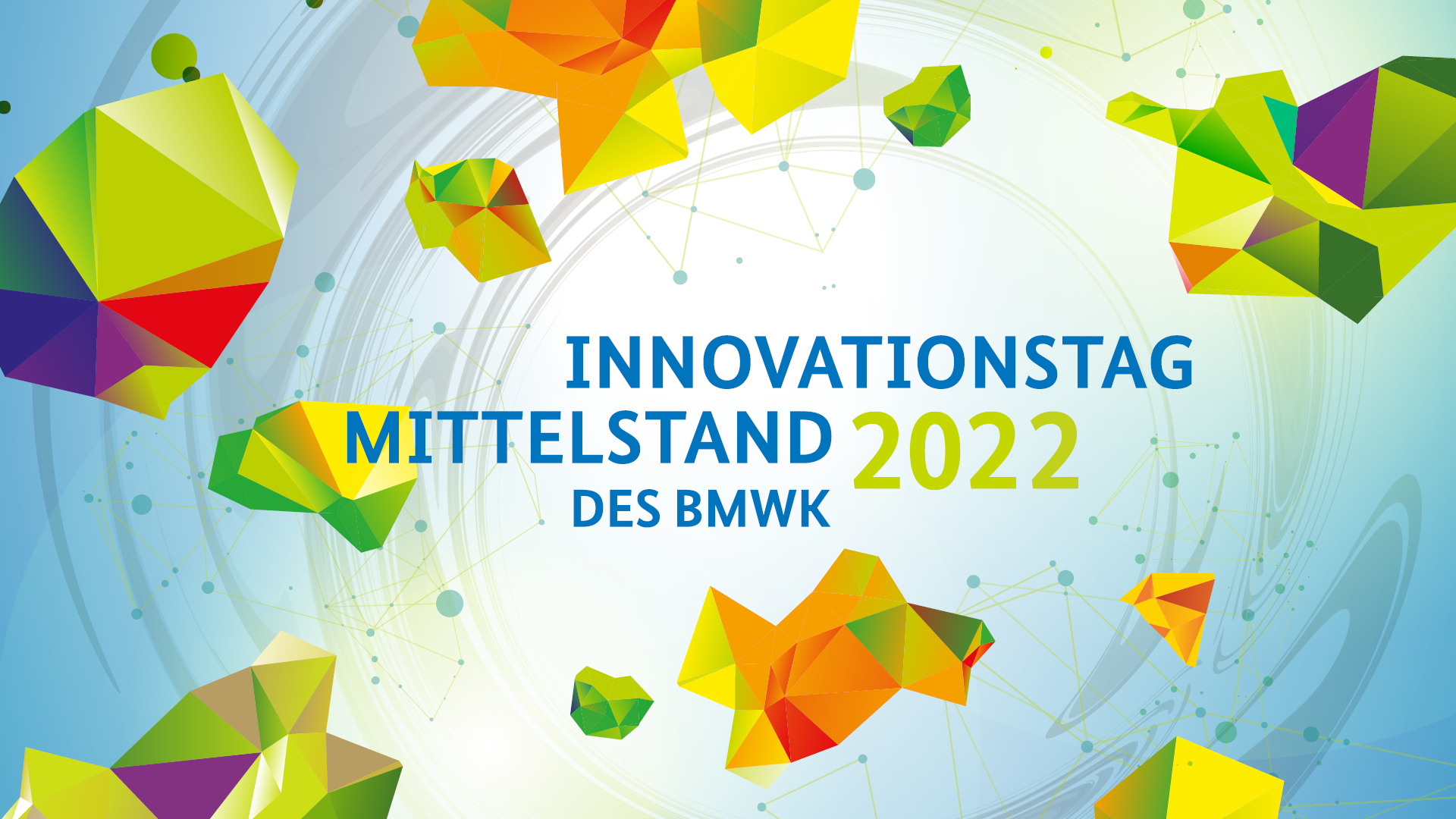 23.06.2022
Innovation Day for SMEs of the BMWK 2022

On 23 June 2022, after two years, the time had come again: the BMWK's Innovation Day for SMEs, as a showcase of successful innovations and communication platform for innovative SMEs, illustrated their wealth of ideas and the effectiveness of open-topic innovation funding.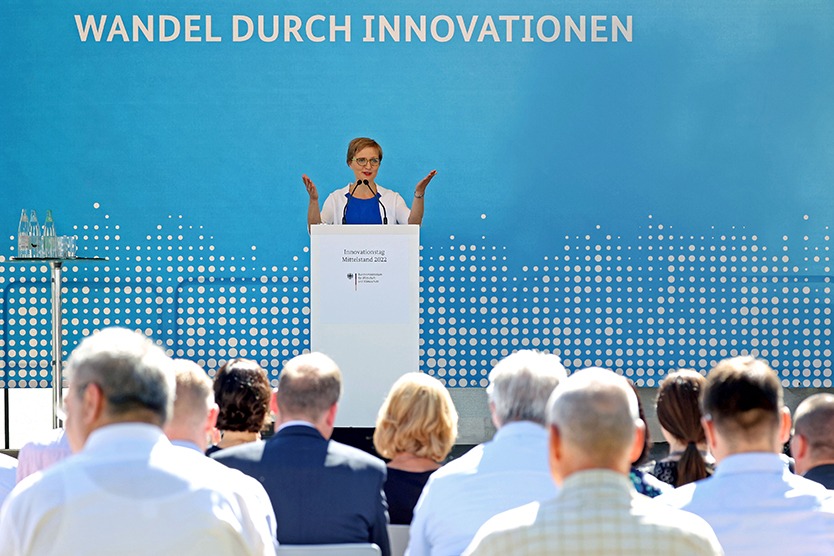 Source: www.zim.de

Dr Franziska Brantner, Parliamentary State Secretary at the Federal Ministry of Economics and Climate Protection, opened the BMWK 2022 SME Innovation Day in bright sunshine: "SMEs are creative and drivers of innovation. Being able to successfully provide innovative services - that is essential for strengthening competitiveness and digital and technological sovereignty. At the same time, we need the inventive spirit and economically healthy companies so that the indispensable ecological and digital transformation succeeds even in challenging times. In this "transformation through innovation", the BMWK supports SMEs in particular in all phases of the innovation process with customised offers and with innovation- and investment-friendly framework conditions."

Source: www.zim.de


At the all-day open-air event in Berlin-Pankow, more than 200 small and medium-sized enterprises and research institutions cooperating with them presented new products, processes and services across all sectors, the development of which was funded by the federal government.

BIFI - Berlin Institute for Innovation Research as Networkpartner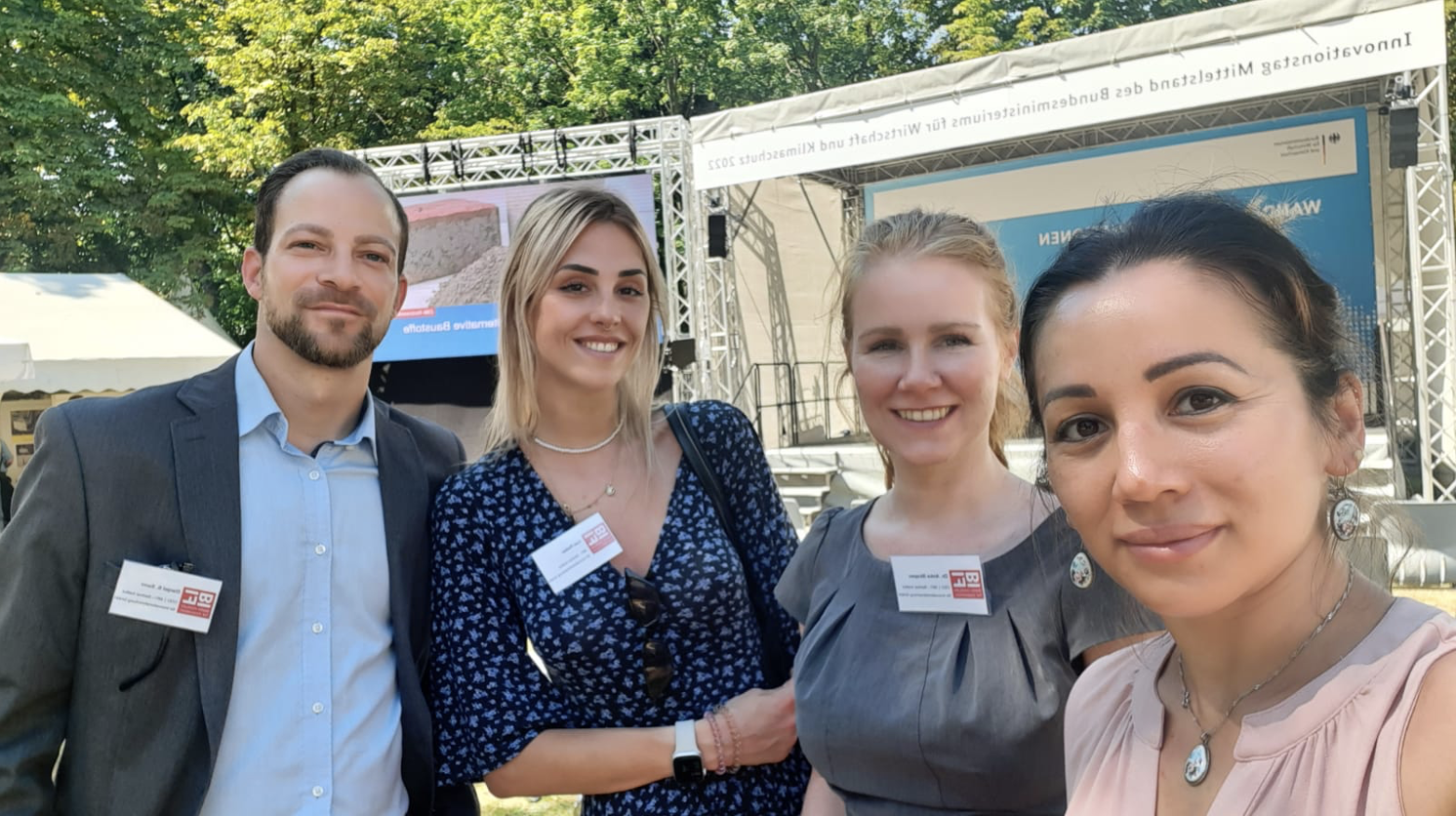 We were also represented as a member of the ZIM programme with the international project "Artificial Intelligence @ Point Of Sale". Driven by the vision of using smart solutions to ensure sustainability in the regional retail sector and thus assert ourselves against international chains, we, as network managers from companies in a wide range of sectors, took the opportunity to receive a lot of positive feedback for our idea and thus met many interesting people and made new, exciting contacts.

A diverse stage programme with thematic speed-pitch sessions, short presentations on innovation policy topics and the guided discussion rounds gave us the opportunity to create new synergies with other partners from IT, process automation, crafts, material sciences, research institutions and educational institutions.

As network management, we provide support in finding cooperation partners, innovation discovery, funding and research information, information events, network meetings and much more, in addition to feasibility measurements. Our ambitious international network is intended to become a beacon in the ZIM landscape.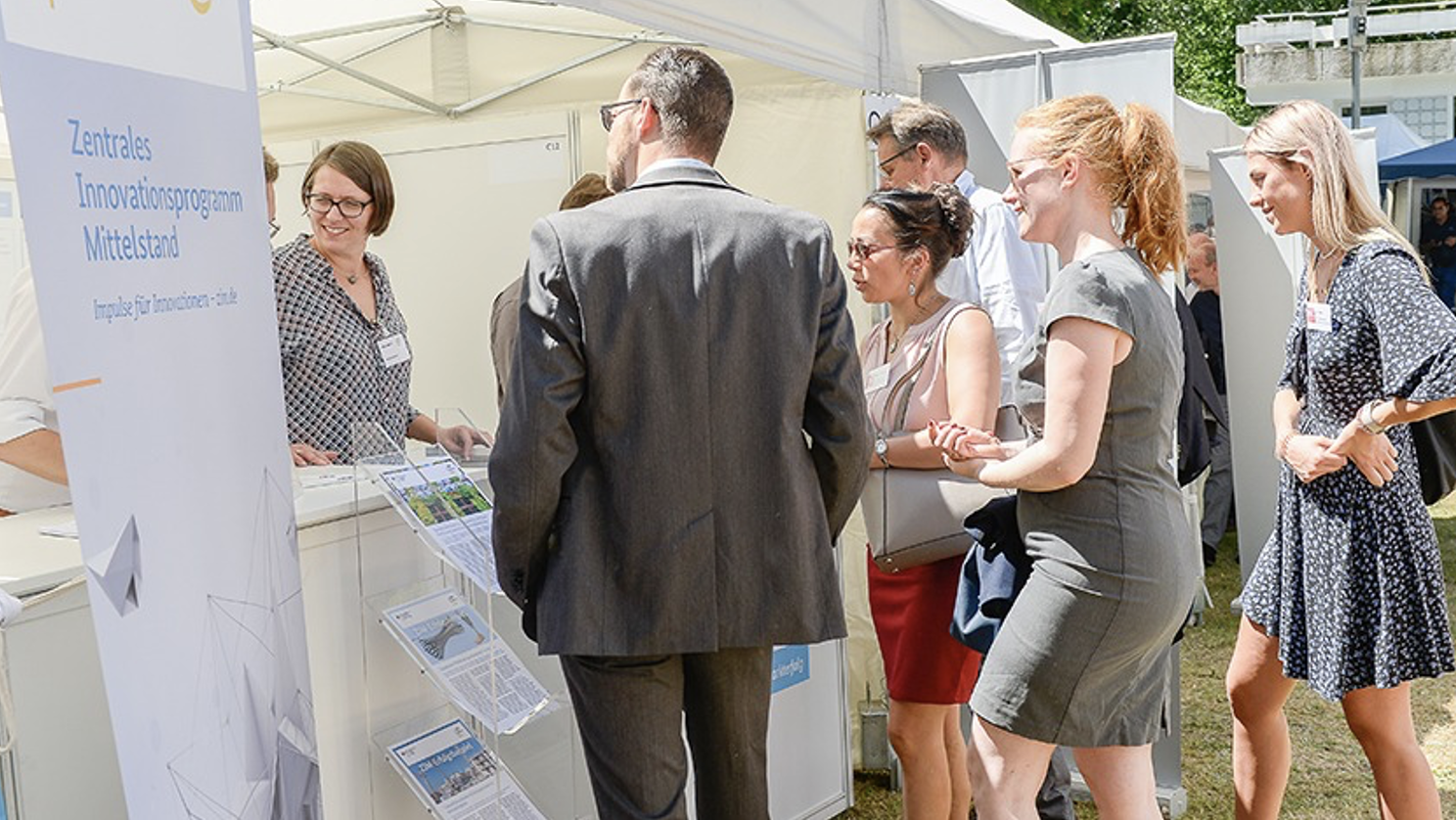 Source: www.zim.de

Click here to go to the Innovationstag Mittelstand des BMWK 2022.